TRONGYM is a cross-club show group of the TV Gernsbach and the TB Gaggenau. The Gernsbach dancers are trained by Sabrina Stangenberg and the Gaggenau gymnasts by Paul Stangenberg. Felix Merkel is the head of technique in this group. In 2019, we founded the show team and quickly realized that we have a unique selling point in the German Gymnastics Federation with our idea. Thus, the Badischer-Turner-Bund also quickly became aware of TRONGYM and we were allowed to perform at the gymnastics gala of the Landesturnfest in Lahr in 2021. In addition to the performances at the Karlsruhe Schlosslichtspiele in September 2022, an absolute highlight is coming up in 2023: For the World Gymnaestrada in Amsterdam, TRONGYM will be nominated to the delegation of "Team Germany" and will be allowed to present the current number "Species" in front of about 4,500 spectators from all over the world.
This year you can see us at the following events: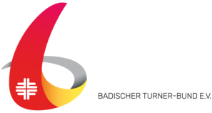 Landesfinale Rendezvous der Besten
Turngala Turngau Mittelbaden-Murgtal
Sportlerehrung der Stadt Gernsbach
Turngala 175 Jahre TV Altensteig
You are welcome to contact us via the contact form below. Alternatively, you can also contact us by phone. We look forward to hearing from you.
Sabrina Stangenberg
Head of Department Trongym